Today's Update
~~ Saturday, December 5, 2015 ~~
Please Check Update Log For Daily News!
Check Out Tracy's New Fan Page On Facebook: Prayers For Tracy
Welcome to Tracy's web site! We update this site as frequently as possible in hopes to keep you all posted on Tracy's continued progress. Thank you for visiting us and feel free to write Tracy a note in her Guest Book! We look forward to hearing from you often. Your emails mean so much to Tracy and the entire Anzalone family. We are all very hopeful that 2013 will bring great improvements and many miracles to Tracy and our family. Many thanks to all of you who continue to pray for Tracy's recovery! Please keep those prayers and powerful wishes coming Tracy's way!
Mom Rereads Tracy's Essay: BLESSED ~ Mom had a few minutes to reread Tracy's AP English essay: BLESSED . It provides tremendous depth and insight into many of Tracy's beliefs and convictions! If you have not already read it, we invite you to do so!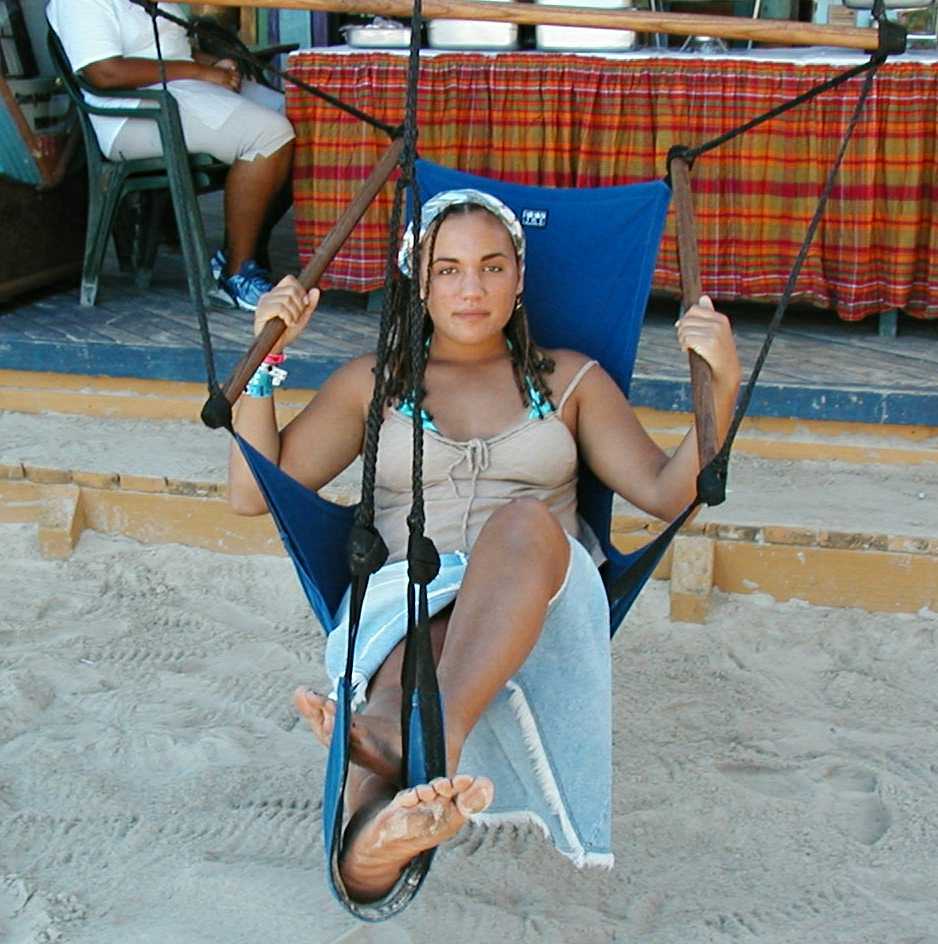 Saturday, December 5, 2015 ~
Wilmene Gives Tracy A Facial This Morning ~ Wilmene gave Tracy a facial this morning. She really enjoys her Spa Saturdays!
Mom & Dad Go To Ron's Bikram Hot Yoga Practice This Morning At Bikram Yoga In Boca Raton ~ Mom and Dad made it through their Bikram yoga practice this morning with Ron at Bikram of Boca Raton. It was a great class, hot and humid as always.
Mom & Dad Stop At The Town Center Mall This Afternoon ~ Mom and Dad stopped off at the Town Center mall after Yoga this afternoon to pick up some things for the wedding. Dad found a pretty royal blue Tommy Bahama shirt and some nice light khaki pants and tan shoes. He is going to look amazing.
Dee Comes To Do Physical Therapy This Afternoon ~ Dee came to do Physical Therapy with Tracy this afternoon. He stretched and ranged her on the therapy mat, making sure to stretch her back and hips. Then it was time for trunk and neck strengthening exercises on the therapy bench. Tracy works so hard during her therapy sessions.
Mom, Dad & Tracy Watch The Gators Vs. The Crimson Tide This Evening ~ Mom, Dad and Tracy watched the Florida Gators play the Alabama Crimson Tide this evening.
Daily OM : Connecting With Your Archangels: Connecting With Your Archangels ~
Goal: ~ "The spiritual life is always about letting go. It is never about holding on." ~ The Reverend Jesse Lee Peterson
Quote/Prayer: ~ "I find that when we really love and accept and approve of ourselves exactly as we are, then everything in life works. ~ Louise Hay
Featured Website: ~ Pray The Rosary
Tracy's Daily Routine
Tracy's day begins with Dad giving her morning medications through her G-tube with 8 ounces of water at 6 AM! She usually goes back to sleep for a few more winks before Wilmene arrives at 8 AM, when Tracy has her breakfast. Tracy gets a can of Jevity 1.2 or 1.5 (alternating between two cans of each for a total of 4 cans per day) in her G-tube. Then it is time for morning stretches and range of motion exercises which take about thirty minutes. Then, Tracy gets either a bed bath or a shower, which are alternated throughout the week. Tracy selects from two outfits using head nods for Yes and No. Then it is time to get Tracy in her chair. Some days, Tracy gets Speech Therapy, which works on her feeding and oral motor exercises. She has about 4 to 6 ounces of a flavored yogurt by mouth after her Vita Veta Supplements and her noon medications (in her G-tube). She gets a second can of Jevity 1.2 or 1.5 around 1:30 PM. Then around 4 PM, Tracy gets her third can of Jevity (1.2 or 1.5, alternating) Tuesday and Thursday afternoons, Tracy has Physical Therapy with Marcus. He works with Tracy on the peanut therapy ball, in front of the mirror for head and trunk strengthening exercises. Sometimes, Marcus uses a Theraband to increase resistance in neck strengthening exercises. Every three months, Tracy gets Botox in her upper extremities. Three times a year, Tracy gets her Baclofen pump refilled and the dose adjusted if needed. Saturday afternoons, Dee comes over to give Tracy a much needed massage and to work with her on the therapy mat. He concentrates on trunk and head control, and sometimes gets her prone on the mat. Tracy works very hard with Dee and Marcus during her therapy sessions. Sunday mornings, Tracy goes to Bit By Bit Therapeutic Riding Center at Sand & Spurs in Pompano Beach for her Hippotherapy session with Susan on Chubby or Gypsy. Some days Tracy goes for walks around the neighborhood, hangs out on the patio by the pool to catch some rays, on outings to Butterfly World, shopping at the mall, to movies, to Church, to doctor's appointments, out to lunch, to concerts, on her boat: MV Prayers For Tracy, to the park, etc. Mostly every day at 11 AM, Tracy gets a smoothie (in her G-tube) full of nutrients such as Glucosamine, Vitamins, Antioxidants, Glyconutrients, and Phytonutients. She also receives medication at 12 noon and 6 PM, mixed in water in her G-tube. She also sleeps with bilateral resting hand splints and multi-podus boots to keep her feet dorsi-flexed. Tracy also sleeps with a pulse oximiter on her ear which monitors her Oxygen saturation and her heart rate. Tracy usually goes to sleep around 11 PM and sleeps through most nights.
Check out the Bob Woodruff's Family Fund for Traumatic Brain Injury
Luca Update: Luca just had his second birthday on October 22nd! Check out the photo of LUCA SKYWALKER ANZALONE , Tracy's puppy! He's named that because he looks like an Ewok from Star Wars! Tracy always wanted a son named Luca, so now she has one! Only thing, he is the furry, barking kind! Much better since he does not need a college education! He's FIVE and a half months in this picture, taken on April 1st. Aunt Candy sent Luca the cute polo shirt and matching visor! So Cute!
IMPORTANT: PRAY THE ROSARY! (Click on the link to learn how to pray the rosary!) The day that Tracy was injured, family members received rosary beads in the mail that she had bought for them while visiting the sacred place where the Blessed Mother has been known to appear to children in Medjugorje . On Mother's Day in 2004, Mom found a beautiful pair of rosary beads on the wall outside Jackson Memorial Hospital with a holy card of the Blessed Mother! Mom believes this to be a gift from Our Lady on Mother's Day! She found these beautiful blue beads after she prayed to the Blessed Mother for a sign! Mom received a pair of rosary beads from Fr. McDuffy from Mater Dolorosa Church which were given to him from the late Pope John Paul II, who is in need of two miracles to become a Saint! Tracy is making lots of sounds and trying very hard to talk to us! During her study abroad program with Gonzaga University in Florence, Tracy had visited the birthplace of the Blessed Mother in Ephesus. She was also very close to Our Lady during her early years and well into her adult life. We ask that you please pray the rosary as often as possible with the specific intention that Tracy will speak to us soon.
"Miracles From Mary" is a heartwarming story about Tracy's uncle, who is a simple priest at St. Mary's Church in Pahokee, Florida and the miracles that occur through faith, hard work and prayer to a 16th century Russian Icon of Mary created by a monk. (Please click on the link above to view.) To view the brief documentary "Miracles From Mary" aired recently on Boston's WGBH network click the preceding link.
Check out our good friend and Tracy's massage therapist's website: EmilArt He has some very beautiful paintings and sculptures to share. Emil painted a beautiful portrait of Tracy that truly captures her spirit and beauty! You can see it on his website!
Dad brought a very special gift to Tracy from his hometown parish pastor, Fr. McDuffy: rosaries personally given to him when he had a private audience at the Vatican with Pope John Paul II. These rosaries are very special because they are considered a secondary relic, something that the prospective saint has personally touched. Thank you cousin Frank Arthur for the beautiful St. Theresa medal. She is Tracy's patron saint. Pope Benedict XVI has approved an expedited process for Beatification and ultimate Sanctification of Pope John Paul II. Please pray to Pope John Paul II specifically requesting that he make Tracy one of the two miracles needed for his Sainthood! Here is his prayer: "Prayer for John Paul II's Intercession".
We found Tracy's old files and want to share her last AP English Essay and a paper for her Biology Class from Gulf Breeze High School. This will give you some insight into how special she is and why she will come back to us. Here they are: BLESSED and Euthanasia: Filling God's Shoes.
Pictured: Tracy on Spring Break in Jamaica in 2002.This page was created with love on Sunday, February 8th, 2003 by Tiffany Anzalone. It was re-launched at www.prayersfortracy.com on November 11th, 2003.
Since February 8th, 2003, Prayers for Tracy has been hit:

HTMLCounter.com